As we age, the collagen that gives our skin durability and flexibility declines which results in the appearance of lines and wrinkles and the loss of fullness and volume. Dermal fillers are an extremely popular and successful method of treating these concerns and deliver a fresher, more youthful appearance.
Benefits
Reduces laughter lines & smile lines (nasolabial folds)
Fuller more youthful face
Tightens loose skin, addresses loss of volume around the jaw
Fuller lips & cheeks
Delivers a fresher, more youthful appearance
Procedure
Dermal fillers involve an injection of a gel-like product (depending on the type of filler) to physically fill and plump out the line or area of concern. The product acts as a scaffold under the skin, providing structure and stimulating your own natural collagen to grow. Ultimately the body absorbs the product and leaves behind the natural collagen for long-lasting results. There are a wide range of fillers to choose from which your Nurse will discuss in great detail and make the best recommendation for you.
Testimonials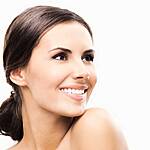 My face had lost its youthful look, I'd lost volume, as my Nurse called it, and those lines either side of my nose, the nasalabial folds had started to bother me. I don't know why I was so nervous, my Nurse was fantastic. Also, I had an anaesthetic cream applied before hand so barely felt a tiny pinch. The results are brilliant, my cheeks looks higher and fuller, the lines have been filled in and the volume restored, it's an incredible treatment.
- River Medical patient on Filler